"Beauty and practicality do not need to be mutually exclusive; a piece of furniture can act like a beautiful piece of art, but also be comfortable and durable – and even child friendly. A place to work or sleep can also serve as a stunning focal piece. The future of designer furniture is in its duality."
- Dara Huang
A MESSAGE FROM OUR FOUNDER
Dara Maison represents something that I have always wanted to create and own, which is a designer sofa and furniture range that has an accessible price point. Innovative, luxurious design that takes its power from its sculptural elements.

The motivation behind this line was to create a designer range that was beautiful, accessible, comfortable, and family friendly - thanks to our highly developed stain proof fabrics. Because I have a child, and I'm a working single parent it was important to me that these pieces are stain proof and durable.

Creating Dara Maison began with exploring why traditional furniture was so expensive and what set apart 'high quality' furniture from mass produced items.

First, we found that the escalating costs were because of the middle men involved in the production process. Dara Maison cuts out the middle men, bringing a direct to consumer line that focuses on the creators and craftsmen, the design and the end product.

Second, we wanted to dissect what makes quality furniture and we quickly learnt what was on the inside and in the details. All of our furniture is built with solid beechwood frames, with hand crafted dowel joints to ensure longevity. Our seams finished with piping to prevent stretching and movement.

The end result is a collection of beautifully designed furniture that is made to last the way the generation before us would keep their furniture for decades. Functional, comfortable pieces that you don't have to be afraid to use and enjoy. Quality that is given directly to the consumer in a family friendly range that works with children (and adults) but also stands out as incredibly beautiful luxury pieces for entertaining and setting high standards at home, pieces that I am proud to have and use in my own home.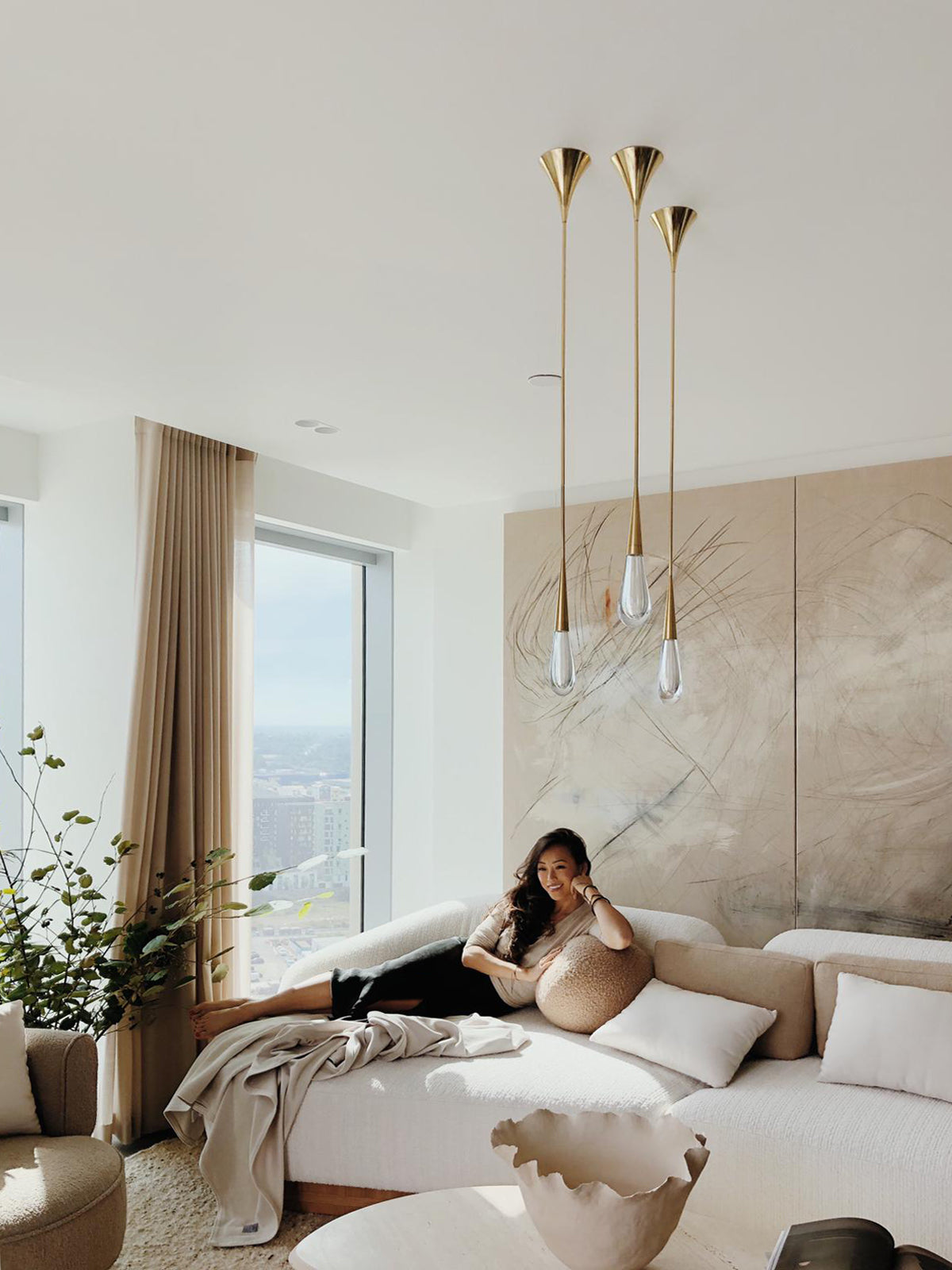 DARA HUANG
Founder & Creative Director