ABOUT US
Dara Maison is the inaugural furniture collection created by Dara Huang, a designer, architect and founder of Design Haus Liberty.

Dara Maison brings together luxury statement pieces, inspired by nature that are handcrafted, sustainable and stainproof.

Each unique piece is engineered from the highest quality materials to last the test of time. Smart solutions and built in storage creates modern yet luxury furniture that is as practical as it is eye-catching. Each piece is built using expert craftsmanship all delivered by hand. A team of skilled artisans with expertise across all areas of production work together to deliver excellence and quality.

Our workshops source materials locally and our creators ensure minimal waste of material as well as incentives for staff in giving back to the environment.

The concept of the Dara Maison furniture collection focuses on combining sculptural beauty with function and practicality.

Designed for comfort, built to last.

Our furniture is currently in production and will be in stock starting in August 2023. We will strive to keep our furniture in stock, so that most products can be shipped immediately upon ordering. Our supply chain team will ensure all orders are processed, checked on quality and prepared for transportation to the place of delivery.
We use sustainably sourced materials including solid woods, vegan leather, real stone and marble, and antique brass metals to provide high quality furniture that feels as good as it looks.
Our furniture is comfortable with poly/down filling, the upholstery is stain proofed. We offer modular designs suitable for every living space. The furniture pieces are family friendly with storage under all beds.
Dara Maison has an in-house design team. Our experienced designers are here to help your interior design projects and we offer complimentary design consultations and floorplans.
OUR STORY
"Beauty and practicality do not need to be mutually exclusive; a piece of furniture can act like a beautiful piece of art, but also be comfortable and durable – and even child friendly. A place to work or sleep can also serve as a stunning focal piece. The future of designer furniture is in its duality."
- Dara Huang
A MESSAGE FROM OUR FOUNDER
Dara Maison represents something that I have always wanted to create and own, which is a designer sofa and furniture range that has an accessible price point. Innovative, luxurious design that takes its power from its sculptural elements.

The motivation behind this line was to create a designer range that was beautiful, accessible, comfortable, and family friendly - thanks to our highly developed stain proof fabrics. Because I have a child, and I'm a working single parent it was important to me that these pieces are stain proof and durable.

Creating Dara Maison began with exploring why traditional furniture was so expensive and what set apart 'high quality' furniture from mass produced items.

First, we found that the escalating costs were because of the middle men involved in the production process. Dara Maison cuts out the middle men, bringing a direct to consumer line that focuses on the creators and craftsmen, the design and the end product.

Second, we wanted to dissect what makes quality furniture and we quickly learnt what was on the inside and in the details. All of our furniture is built with solid wood frames, with hand crafted dowel joints to ensure longevity. Our seams are finished to prevent stretching and movement.

The end result is a collection of beautifully designed furniture that is made to last the way the generation before us would keep their furniture for decades. Functional, comfortable pieces that you don't have to be afraid to use and enjoy. Quality that is given directly to the consumer in a family friendly range that works with children (and adults) but also stands out as incredibly beautiful luxury pieces for entertaining and setting high standards at home, pieces that I am proud to have and use in my own home.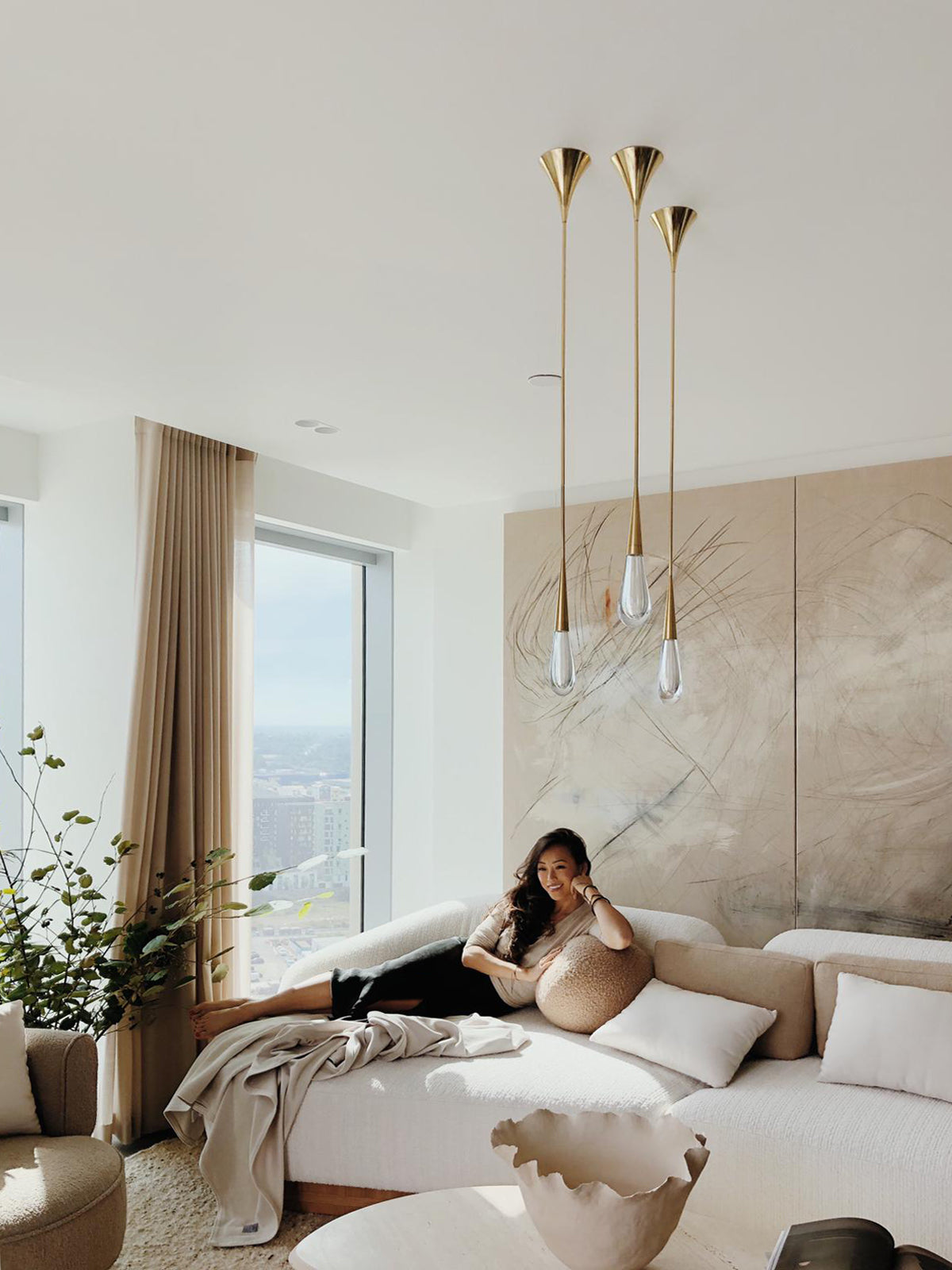 DARA HUANG
Founder, CEO & Creative Director
JANE TOCILINA
Sales & Marketing Assistant